Damstahl is considered a market leader in Europe with sales offices in Germany, Denmark, Sweden, Norway, the Netherlands, Slovenia, Finland and France and a turnover of 80,000 tons of stainless steel in 2020.
Yet we not only offer products like bars and hollow steel, tubes, fittings, flanges and sheets but measure ourselves by the success of our customers, whom we consider as our partners. Above all Damstahl wants to be a sparring partner in disciplines like mechanical engineering, chemical industry, automotive suppliers and many more. This means, among other things, that we offer complete logistical solutions, various services, a wide range of digital solutions and targeted knowledge exchange.
Damstahl is a family-run company with more than 300 employees. Our pride lies in the value we create for our partners. We take responsibility for strengthening their businesses in all processes, from innovation-based consulting to thoughtful delivery and billing – always based on people-to-people relationships.
Relationships that we take even one step further by including, as an important part of our cooperation, the mutual responsibility to focus on sustainability in all decisions and processes.
---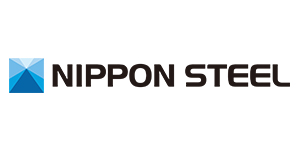 Nippon Steel – Becoming the Best Steelmaker with World-Leading Capabilities –
By continually improving the company's 'technology', 'cost', and 'global' characteristics, Nippon Steel is committed to becoming the steelmaker of choice in an increasingly competitive global marketplace.
With world-leading capabilities, the company provides excellent products and services to society. For example, NIPPON STEEL produces, amongst others, plate, sheet, bar, rod, pipes, tubes and structural steel catering to a wide range of industries including automotive, railways, energy and construction.
Never complacent, NIPPON STEEL continues to research and develop improved products, always striving to meet customer's needs in an industry which is undergoing remarkable technological innovation. With manufacturing bases and offices at strategic locations in Asia, Europe, the Middle East, North and South America, Nippon Steel is always close to its customers.
---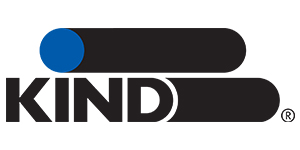 Rolf Kind GmbH was founded in 1969 and is specialized in manufacturing of forgings in high alloyed stainless and corrosion resistant materials, nickel based alloys as well as titanium and titanium alloys. As a German family run company right from the start, we strongly follow our traditional values like high class quality and strong business relationship.
Being responsible for the complete manufacturing chain, any customized product geometry such as shafts, rings, cylindrical bushings, hollows, round and square shapes as well as special shapes tailored to suit our customers' needs can be supplied. Due to our comprehensive and widespread technical know-how, we are able to produce forgings of highly sophisticated technical designs, being later used in machinery and equipment construction, oil and gas processing industries, on- and offshore applications and nuclear applications.
Our main focus and strength is our key skills in open die forging and machining, as well as detailed metallurgical knowledge. Paired with our very special business concept, we are able to offer any product from the raw material – up to the ready-to-install part from a single source.
Our challenge: to go beyond the limits of conventional forgings.
---
Are you looking for materials that can withstand ammonium chlorides, sulfides, high pressures, seawater, or even aggressive hot sour environments? Combating extreme conditions requires selecting innovative materials that ensure less downtime, more output and overall peace of mind.
At Sandvik, we are setting industry standards with our next level, high-performance materials to help you meet new operational demands brought about by extreme water depths below 10,000 ft. (3,000 m) and temperatures above 400 °F (204 °C). Our advanced corrosion-resistant alloys offer increased reliability and enhanced corrosion resistance for the harshest conditions while reducing environmental impact.
As a world-leading developer and manufacturer of advanced stainless steels and special alloys, our material solutions contribute to your productivity, process reliability and cost-efficiency. In partnership with you, we jointly develop materials that meet the challenges of the future.
Our broad range of high-performance tubular materials includes Sanicro® 35, a super-austenitic grade that bridges material property gaps between stainless steels and costly nickel alloys and SAF 2205™+, a duplex (austenitic-ferritic) stainless steel that is optimized to withstand extreme corrosion, has a high resistance to stress corrosion cracking (SSC), and is certified for the latest subsea requirements.
Are you battling extreme corrosion? Let's talk performance.
---
Stalatube is known worldwide as a leading provider of stainless steel solutions and a manufacturer of highly developed stainless steel hollow sections, profiles, and components. The company focuses especially in high strength stainless products which provide multiple benefits compared to standard solutions: cost and weight savings, safety and reduced carbon footprint. High strength options are available in several Austenitic, Ferritic and Duplex material grades and in a wide range of sizes.
With a global presence, in-depth material expertise and the world's widest product portfolio in stainless square and rectangular hollow sections, the company helps customers connect the right solution with their application or project – in even the most complex of cases. During close to fifty years of pioneer work in the industry, Stalatube has built an international distribution network covering all continents and over fifty countries. The head office and main production are in Finland, sales offices in The Netherlands, Poland, the USA, and India, and there is a new production facility in Poland. To assist clients in being the best, Stalatube provides world-class stainless steel know-how, cutting-edge technology and a full range of professional services. Choose high strength stainless solutions and join Stalatube in building a more sustainable world! Join the Stainless Revolution!